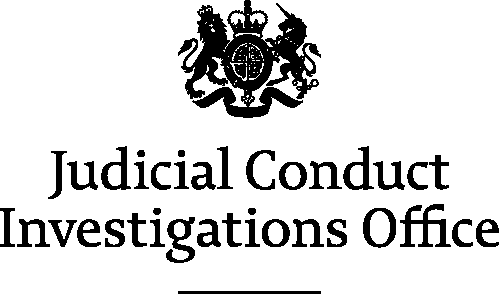 STATEMENT
JCIO 17/23
STATEMENT FROM THE JUDICIAL CONDUCT
INVESTIGATIONS OFFICE
Joanne Varley JP
A spokesperson for the Judicial Conduct Investigations Office said:
Mr Justice Keehan, on behalf of the Lord Chief Justice and with the Lord Chancellor's agreement, has issued Joanne Varley JP of the Central London bench with formal advice for misconduct after she received nine penalty points over a five month period for speeding.

Judicial office-holders are required to show respect for the law and observance of the law. Between July and December 2022, Mrs Varley was caught speeding in residential areas on three separate occasions. She did not exceed the limit by more than 5 mph.

Mrs Varley accepted that she had been speeding and regretted her actions, which was in part because she was unfamiliar with the area that she was driving in.

Following an investigation carried out under the Judicial Conduct (Magistrates) Rules 2014, a conduct panel found that the magistrate's accrual of nine penalty points represented a failure to display respect for and observance of the law and amounted to misconduct.

In mitigation, the panel accepted that Mrs Varley had reported the offences promptly, expressed genuine remorse, and cooperated with the disciplinary process. The conduct panel also acknowledged that Mrs Varley had a previously unblemished record of conduct during her 25 years of service as a magistrate.

The panel recommended a sanction of formal advice. Mr Justice Keehan and the Lord Chancellor agreed.
ENDS
Notes for Editors
Media queries in relation to the JCIO should be made in the first instance to the Judicial Press Office - telephone 020 7073 4852 or via email - press.enquiries@judiciary.gsi.gov.uk
Sanctions for misconduct by judicial office-holders are set out in the Constitutional Reform Act 2005. They are, in order of severity: formal advice, formal warning, reprimand and removal from office.
For more information about the Office, including details on how to make a complaint against a judicial office holder, you can visit the JCIO website at: Judicial Conduct Investigations website