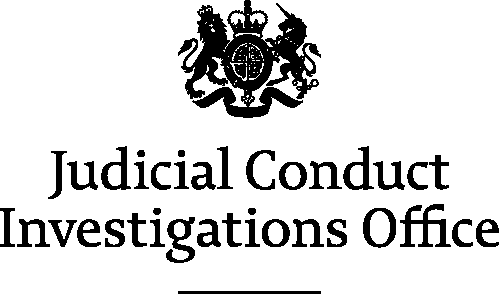 STATEMENT
JCIO 26/22
STATEMENT FROM THE JUDICIAL CONDUCT
INVESTIGATIONS OFFICE
Tribunal Judge Jane Mack
A spokesperson for the Judicial Conduct Investigations Office said:
The Senior President of Tribunals, on behalf of the Lord Chief Justice and with the Lord Chancellor's agreement, has issued Tribunal Judge Jane Mack of the First-tier Immigration and Asylum Chamber with formal advice for misconduct.

Following the investigation of a complaint by a barrister, Judge Mack was found to have permitted the barrister's opponent to remain in court where they engaged in a brief conversation about his professional conduct, parts of which the barrister overheard from outside the courtroom.

In response to the complaint, Judge Mack initially stated that she had acted appropriately in unusual circumstances. She pointed out that the complainant's opponent had initiated the conversation. As she appeared to be uncomfortable, the judge felt that she should let her speak. On reflection, the judge accepted that she should have stopped the conversation straightaway, and she acknowledged that her conduct had created an appearance of bias.

The judge's chamber president found that Judge Mack's actions amounted to misconduct and recommended a sanction of formal advice. The Senior President of Tribunals and Lord Chancellor agreed. In reaching their decision, they took into consideration that this was a one-off error of judgement and that the judge had ultimately accepted responsibility for her actions and had given assurances about her future conduct.
ENDS
Notes for Editors
Media queries in relation to the JCIO should be made in the first instance to the Judicial Press Office - telephone 020 7073 4852 or via email - press.enquiries@judiciary.gsi.gov.uk
Sanctions for misconduct by judicial office-holders are set out in the Constitutional Reform Act 2005. They are, in order of severity: formal advice, formal warning, reprimand and removal from office.
For more information about the Office, including details on how to make a complaint against a judicial office holder, you can visit the JCIO website at: Judicial Conduct Investigations website