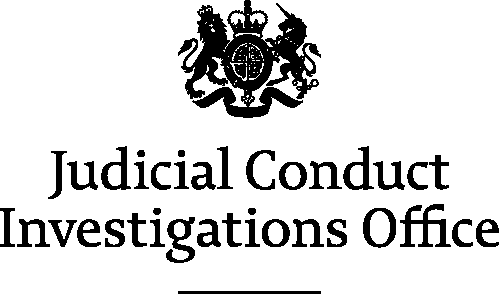 STATEMENT
JCIO 28/22
STATEMENT FROM THE JUDICIAL CONDUCT
INVESTIGATIONS OFFICE
Tribunal Member Della Percival
A spokesperson for the Judicial Conduct Investigations Office said:
The Senior President of Tribunals, on behalf of the Lord Chief Justice and with the Lord Chancellor's agreement, has issued Della Percival (non-legal member of the Health, Education and Social Care Chamber, and Social Entitlement Chamber) with a formal warning for misconduct.

Ms Percival committed three speeding offences in under a year, resulting in a total of twelve penalty points and a period of disqualification from driving. She also failed to comply with a requirement to report prior speeding offences to her leadership judge. In mitigation, Ms Percival stated that she had been dealing with challenging family circumstances and was distracted at the time of her most recent offence.

Following an investigation, the chamber president of the tribunal, while acknowledging the difficult circumstances Ms Percival had been in, found that she had failed to meet the important requirements that office-holders must comply with the law at all times and must report relevant matters to their judicial leaders.
ENDS
Notes for Editors
Media queries in relation to the JCIO should be made in the first instance to the Judicial Press Office - telephone 020 7073 4852 or via email - press.enquiries@judiciary.gsi.gov.uk
Sanctions for misconduct by judicial office-holders are set out in the Constitutional Reform Act 2005. They are, in order of severity: formal advice, formal warning, reprimand and removal from office.
For more information about the Office, including details on how to make a complaint against a judicial office holder, you can visit the JCIO website at: Judicial Conduct Investigations website