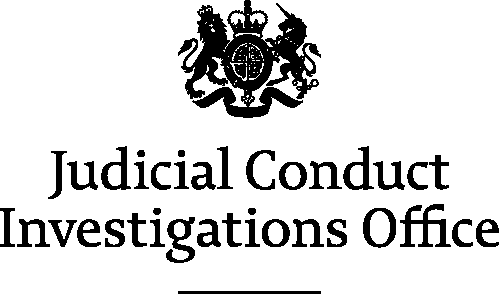 STATEMENT
JCIO 29/22
STATEMENT FROM THE JUDICIAL CONDUCT
INVESTIGATIONS OFFICE
Her Honour Judge Tacey Cronin
A spokesperson for the Judicial Conduct Investigations Office said:
The Lord Chief Justice, with the agreement of the Lord Chancellor, has issued Her Honour Judge (HHJ) Tacey Cronin with formal advice for misconduct after she asked an ethnic minority litigant who was born in the UK whether she had researched the law "in the country in which you are living".

During the investigation of a complaint by the litigant, HHJ Cronin acknowledged that her question had offended the complainant and apologised.

A nominated judge concluded that by asking such a question HHJ Cronin had displayed an element of subconscious bias, appearing to imply that the complainant had not been born in the UK. The nominated judge made a finding of misconduct and recommended that HHJ Cronin receive a sanction of formal advice. The Lord Chief Justice and Lord Chancellor agreed.

In reaching their decision, the Lord Chief Justice and Lord Chancellor concluded that the judge's question had unintentionally breached the expectation set out in the Guide to Judicial Conduct that judges should ensure nobody in court is exposed to displays of bias or prejudice. They also took into account that the judge accepted responsibility for her actions and apologised.
ENDS
Notes for Editors
Media queries in relation to the JCIO should be made in the first instance to the Judicial Press Office - telephone 020 7073 4852 or via email - press.enquiries@judiciary.gsi.gov.uk
Sanctions for misconduct by judicial office-holders are set out in the Constitutional Reform Act 2005. They are, in order of severity: formal advice, formal warning, reprimand and removal from office.
For more information about the Office, including details on how to make a complaint against a judicial office holder, you can visit the JCIO website at: Judicial Conduct Investigations website