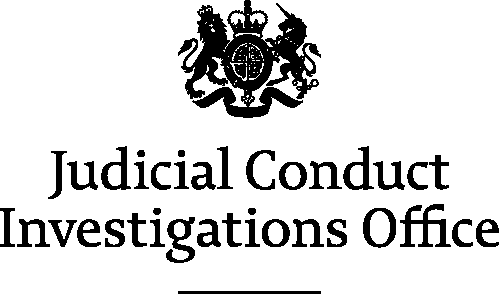 STATEMENT
JCIO 30/22
STATEMENT FROM THE JUDICIAL CONDUCT
INVESTIGATIONS OFFICE
Christopher Cooze JP
A spokesperson for the Judicial Conduct Investigations Office said:
Mr Justice Keehan, on behalf of the Lord Chief Justice and with the Lord Chancellor's agreement, has issued Christopher Cooze JP with a reprimand for failing, without a reasonable excuse, to meet the undertaking he gave on appointment to sit for at least 13 full or 26 half-days a year, and failing to engage with the bench chair.

Mr Cooze was appointed in November 2019 and has sat on just two occasions, the last being on 18 February 2020. During this time, he did not communicate satisfactorily with his mentor or the bench chair and failed to attend an agreed training session.

In making their decision, they took into account that Mr Cooze had been granted lengthy periods of leave and acknowledged the unprecedented and difficult conditions caused by the covid pandemic. Despite this, Mr Cooze vacated sittings on occasion without sufficient communication to the bench chair. Mr Cooze had, however, accepted the outcome of the conduct panel and expressed a desire to continue to sit as a magistrate.

In addition to receiving a reprimand, Mr Cooze will be required to retake the three-day induction training required of all newly appointed magistrates and undertake mentored sittings.
ENDS
Notes for Editors
Media queries in relation to the JCIO should be made in the first instance to the Judicial Press Office - telephone 020 7073 4852 or via email - press.enquiries@judiciary.gsi.gov.uk
Sanctions for misconduct by judicial office-holders are set out in the Constitutional Reform Act 2005. They are, in order of severity: formal advice, formal warning, reprimand and removal from office.
For more information about the Office, including details on how to make a complaint against a judicial office holder, you can visit the JCIO website at: Judicial Conduct Investigations website